Relationship Consulting: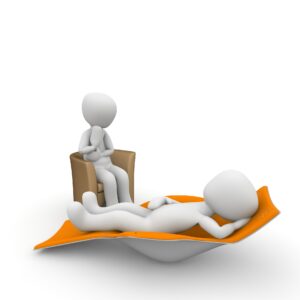 If you are encountering relationship problems, you may have found that it is easier to procrastinate rather than to seek the relationship advice and tools that you need. You may have even been waiting to seek consulting or coaching services for years. Meanwhile your relationship difficulties have only been getting worse. Our consulting services are designed to help you communicate better and make sustainable changes that will benefit you and your family throughout your lives to come back to loving one another. Whether you are dealing with an infidelity or have simply allowed too much space to grow between you, now is the time, don't wait. Begin healing your relationship today!
Parenting:
Dealing with the challenges of parenting is hard enough. Then you add on the complexities of alternative lifestyles and the fact that there is no road map. We help with all kinds of parenting issues both inside and outside the box. Let us explore different paths with you, to find the right fit for your family's unique situation. Let us help you!
Polyamory: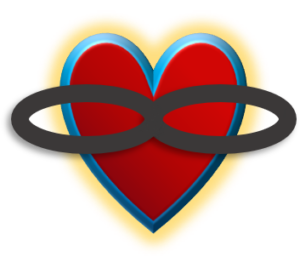 Polyamory has so many different forms and we have experience with them all. Solo Poly, Polyfidelity, Tribes, Polycules, Triads and more. When you're not monogamous, sometimes the issues aren't about polyamory or your alternative lifestyle. Having a poly competent consultant helps keep the focus on the real issues. At the same time polyamory, in its various forms, brings with it a unique set of challenges and common pitfalls. As pioneers in working with these communities we can help you navigate these waters with many years of experience.
Swinging and Lifestyle:
Whether you are new to the lifestyle or you have been involved for years we can help you and your partners maximize the pleasure and the positive impact on your relationship, and navigate the challenges and common pitfalls. The lifestyle should add to your current relationship not take away from it. Let us help you make the most of the lifestyle.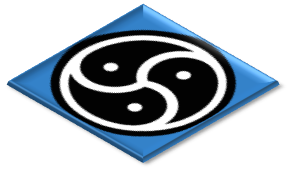 Kink and BDSM:
These are often misunderstood and judged. While working with these communities we provide a safe, affirmative space to explore issues related and unrelated to one's alternative way of self-expression. We have extensive knowledge and experience in working with these communities and we are not just sex positive and kink friendly but also competent and knowledgeable in working with these groups. Whatever your pleasure we can help guide you to the life that you want. This includes D/s, M/s, knife play, blood play, age play, pet play, DDlg, bondage, impact play, psychological play, fetishes, and much more.
Sex Consulting:
Specializing in sexuality, we work with any matter related to sex and intimacy. We see similar cases repeatedly and it is likely this won't be our first time helping somebody with a sexual, or relationship concern similar to yours. A variety of things may be addressed by sex consulting including low sexual desire, premature ejaculation, erectile dysfunction, low libido, exploring sexual desires, sexual fetishes, sexual addiction, painful sex, or a lack of sexual confidence. We can assist people who are recovering from sexual assault or sexual abuse. You may have recently experienced major turning points in your life such as the birth of a baby, recent unemployment, or trying to recover from an infidelity. However this shows up for you allow us to help you remove obstacles, come together, and build a mutually satisfying sex life.
Conception, Pregnancy and Postpartum Support:
Offering consultations about optimal health and nutrition for conception; pre-conception and prenatal lab testing; conceiving after age 35; infertility and available treatments. How to find a great donor?  Health and legal concerns about using known-donors. Are you unsure about what kind of care you want for your pregnancy? OB or Midwife; Home or hospital?  We can help you find a respectful, knowledgeable provider.  Do you have questions about unassisted pregnancy and birth?
We can also provide support and resources in the event of a difficult birth: recovering from surgery; dealing with birth-related trauma; postpartum depression; or coping with a loss.
Finally, we offer guidance through all manner of postpartum concerns and the physical/emotional recovery after birth: from feeding baby, to finding a pediatrician (or not!), to having sex after birth.  Parenting in poly and/or kinky families.  Supporting your body as your cycle returns. Contraception methods and… Gasp! Planning for another baby?!?!
Homeschool Consulting:
We also specialize in alternatives to our public school system. Homeschooling can be daunting when you first get started. Or perhaps you are an experienced veteran but are handling a new challenge with your child, the system, navigating various curriculum's, unschooling, state laws or communities. We are well versed in all of these areas. Let us help you and your child make the most of this amazing experience!
Coronavirus – COVID-19 Support:
As an agency we have been supporting people via online sessions, with everything that falls "outside the box" for many years.  Well our whole world just changed with this pandemic, and everything now falls under that category. Let us help you navigate these uncharted waters.
Whether you are dealing with:
• An illness
• Anxieties and fears
• Being separated from loved one
• Managing social distancing
• How to talk to your kids about this changing world
• Navigating the complex new world of educating kids at home
• Trying to work from home or dealing with fears or realities of job loss
• Relationship challenges – relationship with a partner, your kids, your parents, your roommates and even yourself.
• The uncertainty of what is happening and what life will look life moving forward
Let us support you in finding a way through this and finding your inner strength during this time.
We have helped people navigate long distance relationships and alternative housing dynamics for decades. Helping you navigate how to get time for yourself as well as time for you to connect to others (both inside and outside of your home).  Self-care is vital right now and learning to manage the anxiety and so many unknowns in our world.  We have been helping parents homeschool in the best way for them, for a very long time.  We can also help you find a new way to be in your family, with your kids, your parents, your partners and roommates in an ever-changing dynamic.  We look forward to helping you find some light on this new path and get some grounding in this "new normal".