"After years of feeling like there was a huge gap between us sexually, I never thought we could find such joy in each other again. After kids, work, debts and in laws I thought that was just the way it was in a marriage. I am so glad to learn just how wrong I was. I feel young, like I'm falling in love all over again. We would never have gotten here without her help, thank you." – C.K.
"One of the many things I appreciate about her is that she has a lot of mental health knowledge, understanding, and tools, which means she has a lot of options to offer clients for working through many different issues. We have worked together on issues of sexuality, relationships, abuse, death, divorce, health issues, grief, resentment, and rebuilding from all of these experiences. Multiple times her recommendations have led me to ideas and new tools that have helped to drastically change the quality of my life, and even helped save my life. She has, quite literally, saved my life on more than one occasion". – B.C.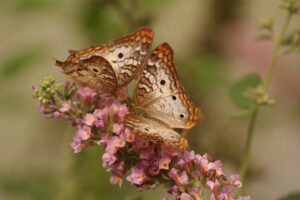 "She has a gift to discern issues that need attention with an understanding and a clear focus on healing. Though her emphasis remains on progress, she used her talent for insight and awareness to recognize a necessity for me to revisit an old wound. She picked up on cues so subtle that I didn't realize I had revealed them and together we identified a source of conflict in my spirit. Releasing this pain led to a significant breakthrough. Her uplifting support and encouragement helped remind me how far I had come and gave me the momentum to continue onward." M.C.
"Thank you so much, for guiding me to finding my true self. I knew who I was and I needed guidance to get there. You helped me to find peace in one last deep push to save my marriage. What I found was peace in being myself: a kinky, polyamorous submissive. I didn't know if it would work, but I found through work with you that I had to be willing to take the risk of loss to find myself. You have been a calm, grounding force through my transition and I am grateful to have found you!" M.S.
"We have been working with her for about 4 years, and we would strongly recommend her for couple's or individual work. With her guidance we have learned how to communicate much better and learned to listen and validate rather than give advice or get defensive. She has helped us build a level of trust that we didn't think was possible. She has helped us explore and understand our personal issues, get past a lot of our baggage and made it possible for us to share more of ourselves and feel freer. She is a non-judgemental and supportive listener who knows how to help you discover what is 'underneath' for you. She has a great deal of experience with many typical issues and some unique experience with alternative approaches to life too. The tools she has given us have helped us get through some incredibly tough parenting challenges, as well as helping us explore new frontiers that we couldn't have even considered without this level of communication and trust. Our only regret is that we wish we had gone to her 10 years earlier when our kids were little… We would have been better parents and partners to each other sooner!" R.B.
"She was great in helping us communicate in a more loving and respectful manner. We are now able to tell each other our needs and desires, both emotionally and sexually. A few simple techniques and suggestions have made all the difference and has brought our relationship to a whole new level of love and honor!" – D.J.
"I want to thank you for all the support you have given me and to thank you for helping me to discover my independence, self-worth, confidence and ultimate happiness. I have realized what I really do want within myself and within everyone else in my life. I could not have come so far in my journey of self-discovery without you. Thank you so much. Your support means a great deal to me." – G.N.
"We saw her both before we were married and after, over the course of three years. She was great at helping us navigate really practical issues and we have a much stronger partnership as a result. She offered a great mix of "technical" learning and real world thoughts on how to handle a tough situation. She has been an invaluable resource to us. We managed through some very challenging circumstances with a lot of support and good counsel. We are really grateful." – K.H.
"It was amazing to work with her around our concerns with our children. It was so great to have a safe place to discuss the interesting family dynamics that most people are unfamiliar or uncomfortable with, being both poly and kinky. We are so glad we found her to help us work through things together as a family in a safe and loving space." – R.O.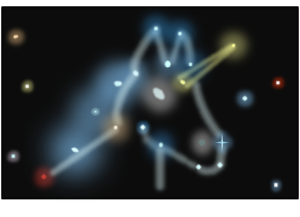 "She was an immensely helpful. Her relatable and compassionate style makes it easy to trust her. She helped me and my partner strengthen our emotional boundaries so we could have a healthier relationship. I can't recommend her highly enough." – D.R.
"If you want to establish a super loving, long-lasting and open relationship, look no further. She knows what it takes and can guide you on how to establish and keep a meaningful romance. This is coming from a triad who has been together for over ten years." – S.S.
"She has high personal standards of integrity and ethics. She is genuinely concerned about the welfare of others and strives for a win-win in difficult situations. I'm not sure my partner and I would have made it without her help." – S.B.
"She is a very positive person and radiates peace. She remains poised in stressful situations. Her serene nature has helped her diffuse some tense moments in our family sessions. I am so grateful to her for helping our family heal." – M.W.